Meet our leadership
Say hello to the leadership team at Movement Church.
Chris and Lynnlee Moser - Lead Pastors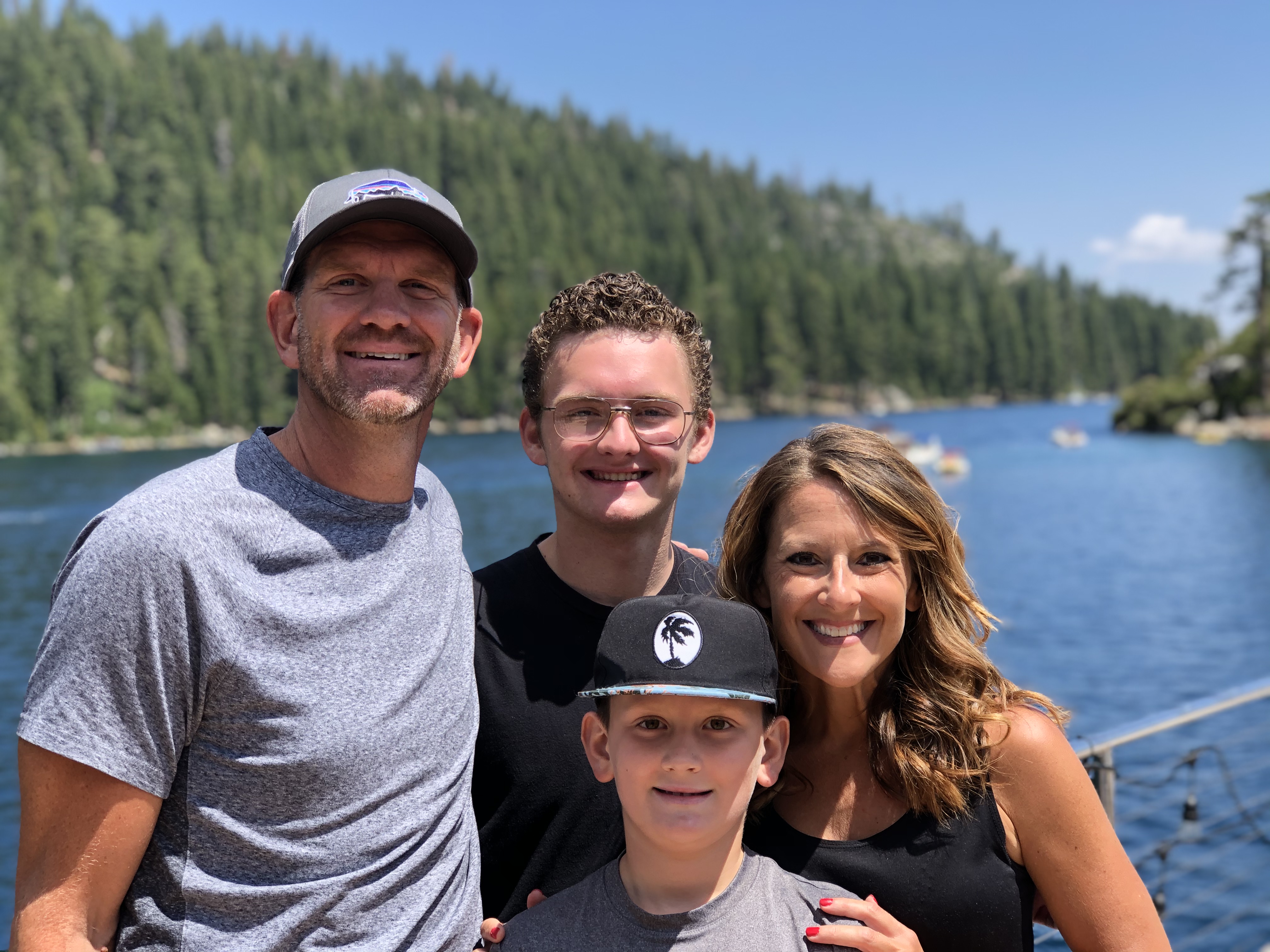 Chris and Lynnlee Moser joined Movement Church in 2019. Chris and Lynnlee have served in ministry for over 20 years. Their ministry has involved community and outreach development, youth ministry, worship and creative arts, and church planting. Their ministry journey has included planting Northpoint Community Church in Beaumont, TX. in 2012.
Chris and Lynnlee currently serve as the Field Strategy Coordinators for the Intermountain District Church of the Nazarene, as well as, Lead Pastors of Movement Church. As Field Strategy Coordinators they are responsible for developing a church planting network throughout the Salt Lake Area and the state of Utah. This includes recruiting, equipping, and mobilizing leaders to plant all kinds of churches for all kinds of people in theaters, coffee shops, local schools, libraries, or wherever else there might be an opportunity to grow a community of people who are passionate about living life with their community.
Grant Henry - Pastoral Care • Maud's Cafe' Campus Pastor

Grant Henry and his wife Teresa have been a part of Movement Church Salt Lake since fall 2018. They responded to a call in 2018 to "come and help the Nazarene churches in the Salt Lake City metro area." Grant returned to a work role that he hadn't done in 17 years, that of being a chemist. He works in an analytical lab a few blocks away from where they live in South Salt Lake. Teresa teaches science at Valley Middle School in West Valley City.
Prior to coming to Utah, Grant served on the pastoral staff at College Church of the Nazarene in Nampa, ID from 2001-2018. He and Teresa were married in 1988, and their boys were born in the 1990's while they were living in the Kansas City area.
Grant believes his role at Movement Church is best described as "encourager/shepherd". The Henry's have three sons and two daughters-in-law. Grant and Teresa enjoy walking for health (both physical and emotional/spiritual), playing disc golf, and drinking Dutch Bros coffee.
Allison Dupler - Community Connections • Maud's Cafe Campus Pastor
Allison Dupler, originally from Jamestown, New York, has called Salt Lake City home since 2014. It did not take long for Allison to fall in love with the City and her people. In 2017, she felt God nudging her to leave her position as a teacher to work for the City of Salt Lake. After holding several different positions with the City, Allison now works as the Community Engagement Coordinator with the Homeless Engagement and Response Team.
Allison is passionate about helping people see the value in themselves and others while recognizing our shared humanity and interconnectedness. Her love of learning and seeing the world through different perspectives led to her pursuing, and subsequently receiving a Masters in Intercultural Studies from Fuller Seminary. When not out and about around Salt Lake City, or sitting on her porch reading, you can find Allison in the mountains hiking, biking, skiing, camping, or relaxing in a hammock.
Larry Moser - Administrative Pastor
Thomas and Karlee Henry - Residency Home Directors